Support this website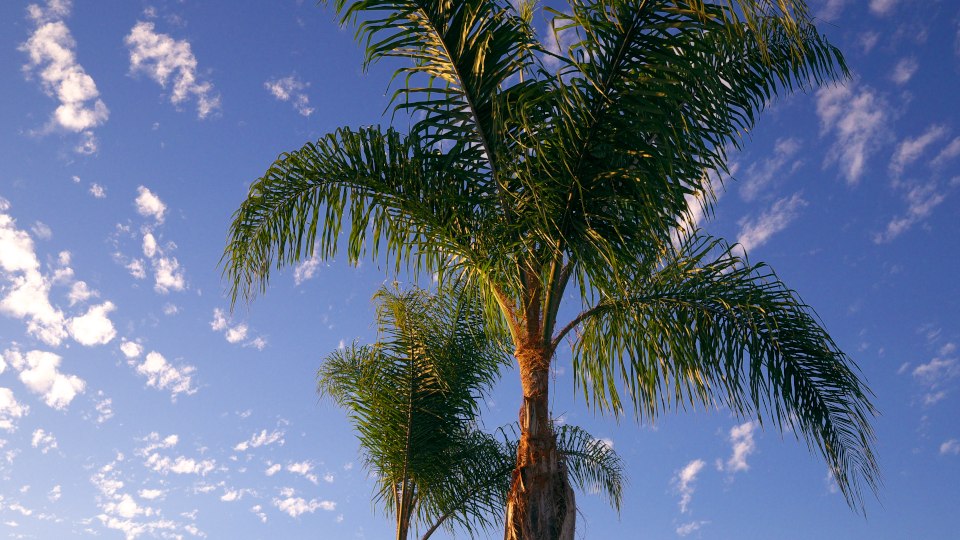 November round-up
November 28 2020
In this blog, I look at how well I predicted the election, how the United States remains very conservative, and look at Big Finish's
Blake's 7
audio plays.
==How well I predicted the election==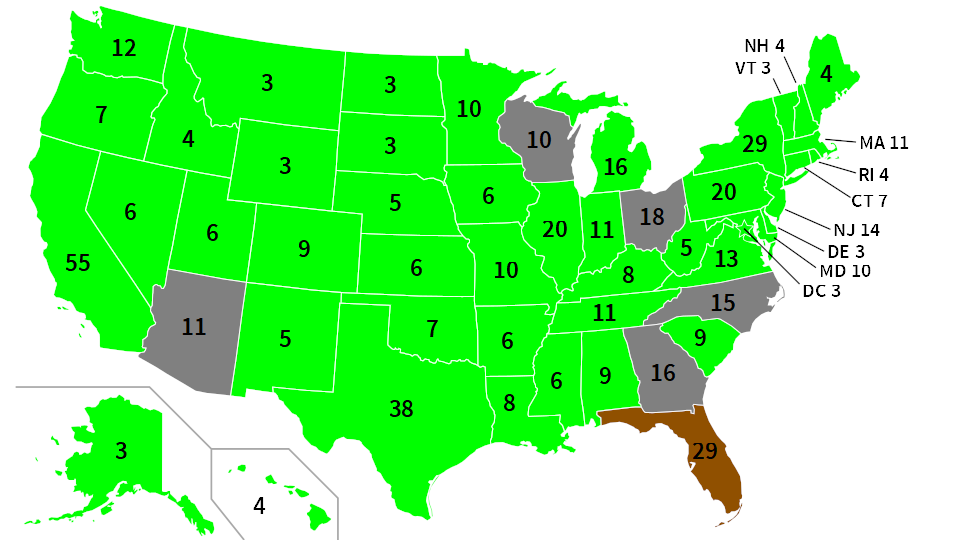 How well I predicted the election. Green means I always correctly predicted the state. Grey means I sometimes correctly predicted the state. Orange means I always incorrectly predicted the state.
I have made some five different election predictions this election season. My predictions varied, but were reasonably accurate:
While I initially predicted Arizona would remain red (i.e. they would vote for Trump), by my final two predictions, I correctly predicted that it would flip blue.
In one prediction, I had doubts that Wisconsin would flip back blue this election (i.e. they voted for Trump in 2016 and voted for Biden here in 2020), but Biden ultimately prevailed in Wisconsin by about 0.6%.
In one prediction, I said that Georgia, North Carolina, and Ohio might flip blue. Ultimately, only Georgia flipped blue, and only by 0.26%.
In all of my predictions, I thought that Florida would flip blue. In the end, Trump handily won Florida by 3.36%.
I wished Biden could had won Florida: It would had ended the election on Tuesday night, instead of having to be up all night watching states flip blue at 1am and 5am.
==America remains very conservative==
Despite Trump's defeat, America remains a very conservative country. Voters voted very consistently Republican down-ballot. Indeed, it has been the best year California's Republican party has had in a decade.
It comes down to this: While the United States ultimately decided Trump was a bridge too far, our electorate is not ready for truly progressive ideas such as universal healthcare yet. Maybe in a decade or two.
==Blake's 7: The audio series==
This summary is spoiler free.
Blake's 7 is a low-budget British science fiction TV programme which ran from 1978 until 1981, in four 13-episode seasons. The programme, which has been one of my favorite TV shows for a very long time, acquired a cult following, and discussions about reviving the series have happened over the years, but a comeback TV series never came to fruition.
The series was finally brought back in 2013, 32 years after it was canceled, but as an audio-only series using the very same actors the original series had in the late 1970s. The series has been produced by a radio show company called Big Finish productions, and they have a section for Blake's 7 shows, not to mention bundle discounts if one buys an entire series of episodes.
Big Finish ultimately made 43 new full cast audio stories until critical actors passed away, making it no longer feasible to produce stories with the original cast.
As someone who would pass the time on long flights by listening to the audio of the original 1970s BBC TV production of Blake's 7, it is nice they made a number of new stories for passing the time on road trips and long airplane flights. I also really appreciate that Big Finish made it possible for the original actors to get paid to revive this classic show while the leading actors were still with us.
Comments for blog entries can be seen on the forum.