Support this website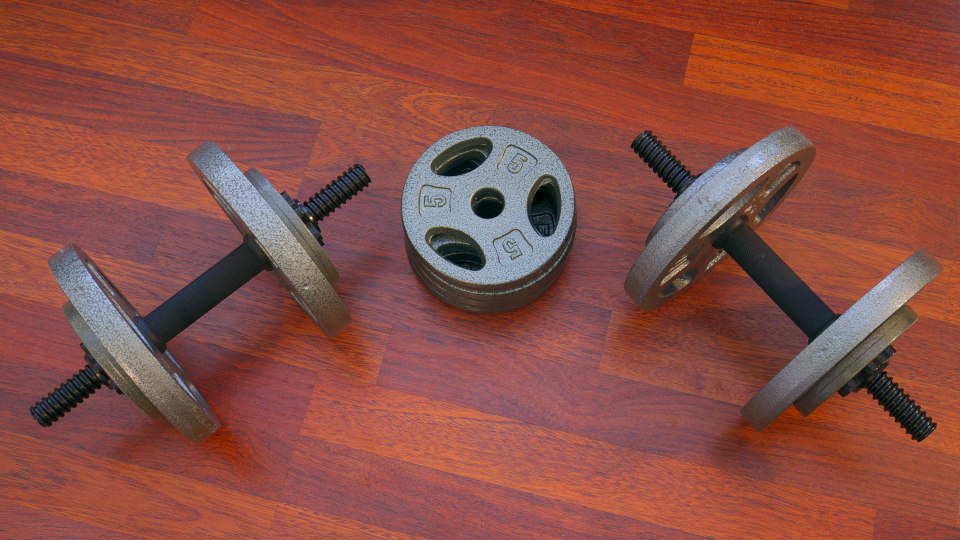 The COVID-19 virus is real.
Stay at home as much as possible
. This includes
not
going to the gym; I will explain how in this blog.
==The COVID-19 virus is real==
With great shock, I discovered that Bill Phillips, whose Body for Life program I am following, went through a bout of what must had been COVID-19 this January. In his new "Stay Strong" Facebook group, he described it as starting off with pain all over, followed by a fever and a chronic cough which bruised his ribs.
There are, of course, idiots on social media who still claim COVID-19 is a conspiracy theory. The one I saw in my feed was one implying the media makes up a virus every election year, but that, with all due respect, is bullshit.
The best way to handle this disease is to wash one's hands for 30 seconds (the trick I use to time my hand washing is to say the Lord's Prayer while washing my hands) and to engage in social isolation. This means, obviously, not going to the gym.
My work out set up at home is quite modest: I have an old elliptical machine my buddy and I bought at CostCo a few years ago ($400) for cardio, and a pair of adjustable weight dumbbells I use for all other workouts.
Since I am used to using machines at the gym, it has been an adjustment using dumbbells. As it turns out Bill Phillips has an excellent lower body workout and upper body workout which can be done at home with just dumbbells. Instead of doing the incline dumbbell bench press, the one workout which requires a bench (which I do not have), Bill Phillips told me on Facebook that I can substitute this with a floor press or push ups.
This workout is actually harder than the one I have been doing at the gym; I am using a pair of 27 pound dumbbells for the lower body workout on Mondays and Thursdays; I will reduce the dumbbells down to 22 pounds for my upper body work on Tuesdays and Fridays. I perform cardio on Mondays, Wednesdays, and Fridays.
For people without a cardio machine, options include jump roping or a no equipment cardio workout.
One challenge is not reacting to the anxiety caused by the COVID-19 virus by eating unhealthy food; I have been struggling with this and know I need to stop this to reach my fitness goals.
Since my daughter is out of school, I am in the position of needing to provide her learning resources and be her teacher. Here is a list of a couple of learning at home resources I have bookmarked:
Comments are closed.