Support this website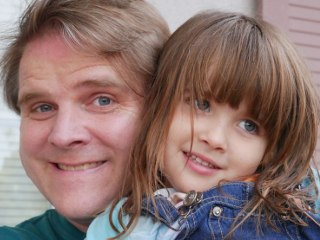 Nolan Bushnell; MaraDNS
February 10 2018
This blog is about Nolan Bushnell and a new MaraDNS release.
==Nolan Bushnell: Family man==
Nolan Bushnell recently had an award taken away from him because of unproven allegations that Bushnell sexually harassed women in the 1970s, including an allegation he sexually harassed a female employee by inviting her to a hot tub party Atari was having.
As a family man, every time I take my daughter to Chuck E Cheese, I remind her that it was Nolan Bushnell who created that restaurant where she has so much fun. Being very young, my daughter can not say Bushnell's name correctly yet, but her heart is in the right place.
The fact that Bushnell create Chuck E Cheese is evidence he is a family man with strong morals. Even better evidence is the fact that he, just last year, celebrated 40 years of marriage:
https://<![if gt IE 6]>​<![endif]>twitter.<![if gt IE 6]>​<![endif]>com/<![if gt IE 6]>​<![endif]>Nolan<![if gt IE 6]>​<![endif]>Bushnell/<![if gt IE 6]>​<![endif]>status/<![if gt IE 6]>​<![endif]>935357692385878016/<![if gt IE 6]>​<![endif]>photo/<![if gt IE 6]>​<![endif]>1
I do not see in Bushnell a man who objectified women nor a man who would encourage a culture where women were objectified. It is telling that no one has been able to find a woman who worked in Atari while Bushnell was president who said it was a hostile workplace. Keep in mind, what people consider disrespectful of women in 2018 is not what women thought was disrespectful in 1978. The closest is an interview with Dona Bailey (MOS 6502 programmer for the classic "Centipede"), who says she felt the culture was "rough" and that she "grew a thicker skin", but until she comes forward to clarify, we don't know if that was because of sexual harassment or because guys burped and farted more than she would have liked. Note that this is not Bushnell's Atari: Dona Bailey joined Atari two years after he left.
https://archive.is/Zz69K
For the record, I would be offended if a company did a hot tub party and made a secretary deliver documents in a bikini here in 2018; but it was a different culture in 1975. My issues with this witch hunt is that I see a lack of cultural sensitivity among people who are more interested in generating outrage than in respecting other people's cultures and traditions. Liberalism is supposed to be about respecting people's differences; I'm not seeing that among people trying to demonize Nolan Bushnell.
Edit Kotaku has published a more truthful article about how Atari treated women when Bushnell was in charge.
I have released MaraDNS 2.0.15 this week.
The only thing that has been updated in this release is the IP for b.root-servers.net has been changed. Please read my blog entry from November 11, 2017 for details on this change.
MaraDNS 2.0.15 can be downloaded here:
http://<![if gt IE 6]>​<![endif]>maradns.<![if gt IE 6]>​<![endif]>samiam.<![if gt IE 6]>​<![endif]>org/<![if gt IE 6]>​<![endif]>download/<![if gt IE 6]>​<![endif]>2.<![if gt IE 6]>​<![endif]>0/<![if gt IE 6]>​<![endif]>2.<![if gt IE 6]>​<![endif]>0.<![if gt IE 6]>​<![endif]>15/
Comments are closed