Support this website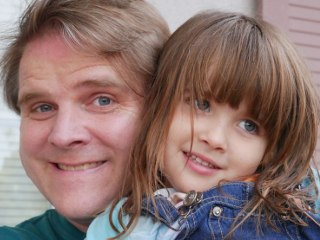 Font Update
December 1 2017
I have updated the font on my websites.
I have replaced the fonts on my websites with Caulixtla2017. This is a bugfix update to Caulixtla007 (the 2016 version of the website font fix, which is itself a minor update to the 2014 version of this font mix); the changes are:
I have re-hinted the bold version of the font with TTFautohint 1.1 instead of TTFautohint 1.5. There is a bug with the newer TTFautohint, where a page using the 1.5-hinted font will look bad (the letters distort to the point of being almost unreadable) when put in a PDF file and printed with an HP Color LaserJet Pro MFP M277dw. By using the older 2014 version of TTFautohint, while the fonts may look slightly worse on the screen in Windows, they look a lot better with at least one embedded PDF rendering engine.
I have added one character to the fonts: → (right arrow), because this is quite useful in technical docs (e.g. "Go to Start → Control Panel → Network → Adapter settings").
Caulixtla2017 is a unified name for a combination for Source Sans Pro Semibold (for the bold font), Bitstream Charter (for the regular and italic fonts), and even a bit of Source Serif Pro (for the infinity symbol in all three fonts). I have been using this as my webpage font since 2014, and have updated it in 2016 (updated hinting; using same font name for all three fonts to make it easier to convert documents to use this font set in word processors; making sure all three fonts were subsetted the exact same way). I have now updated it in 2017; I plan on using this font at least until mid-2020, and probably longer than that.
The fonts can be downloaded here:
http://<![if gt IE 6]>​<![endif]>samiam.<![if gt IE 6]>​<![endif]>org/<![if gt IE 6]>​<![endif]>fonts/<![if gt IE 6]>​<![endif]>Caulixtla<![if gt IE 6]>​<![endif]>2017.<![if gt IE 6]>​<![endif]>zip
==
EOT, WOFF, WOFF2
==
There are three primary formats for web fonts:
EOT, for old versions of Internet Explorer (Internet Explorer 4-8)
WOFF, for slightly older modern browsers (Firefox and Chrome until a couple years ago; Safari until this year; Internet Explorer 9-11; Opera 12 for people who like the Presto engine)
WOFF2, for current browsers (Firefox, Chrome, Safari, and Microsoft Edge)
There is, of course, a good chart showing browser WOFF support and browser WOFF2 support.
(The was also briefly SVG webfonts in the late oughts, but that, for good reason, never caught on)
Yes, the zip file has EOT versions of the fonts. While I no longer try to give Internet Explorer 8 users a full CSS experience with my web page, and while Microsoft Edge no longer supports EOT fonts, the number of people out there in who still use Windows XP online is shocking; two people in an extended group of friends still do this (and I told both of them to not use Windows XP online unless you want to get hacked).
Since making the 2016 version of my font, there's a lot less reason to have a WOFF (instead of WOFF2) version of the fonts; Safari has finally added WOFF2 support so the only browsers which support WOFF but not WOFF2 are ones which have not been updated. The only reason to use WOFF these days is for Internet Explorer 11 users who have not moved on to Microsoft Edge or another modern browser.
That said, I made both WOFF and WOFF2 web versions of the fonts.
Here are some links to EOT, WOFF, and WOFF2 conversion programs (no, I do not use an online service):
Since there's a bug in Fontforge where it moves the underline location when I import from a TTF file, I have also made the Fontforge source to the fonts available.
Comments are closed